TRAINING STUDIO

Soo, Lanzarote
Our training is surfer-centred, individualised
and adapted to your specific needs.
We help you get fit for surfing and life, despite your level and experience.
By Surfers, For Everyone
We can help you despite your training status. We offer junior, adult and competitive small group training and personal training.
Engaging and Smart Training
Our experienced coaches will guide you in this journey. With our weight tracking system we take notes of your progress to elicit the best results.
Holistic Performance
Train your breathing mechanics, breath-holds, mobility, stability, strength, power and energy systems; all in one 60 minute session.
A GYM FOR SURFERS IN LANZAROTE
ADAPTABLE
Our trainings are adapted to your needs. You will always leave the studio feeling better.
SURFER-CENTRED
We know the research, but make sure to stay flexible so it works for every individual surfer.
PROGRESSIVE
Our monthly planned programs allow you to train efficiently. Our system is result-driven.
SOCIAL
Bridging the gap between personal and group training to get the best of both.
OUR SMART TRAINING SYSTEM
A great house needs strong foundations and attention to detail. This is why we give breathing a special focus. We start every session with drills that will help you gain breathing awareness. You will also learn how to use your breath to provide stability to your trunk. At the end of the session we often include CO2 tolerance drills to enhance your breath-holding ability and confidence for surfing in more challenging conditions.
Every session starts with passive and active mobility drills designed to provide your joints the necessary flexibility to meet surfing demands. Stability plays and important role throughout the movement preparation, strength and accessory strength blocks; enhancing your coordination and balance, and reducing unnecessary wear and tear of your joints.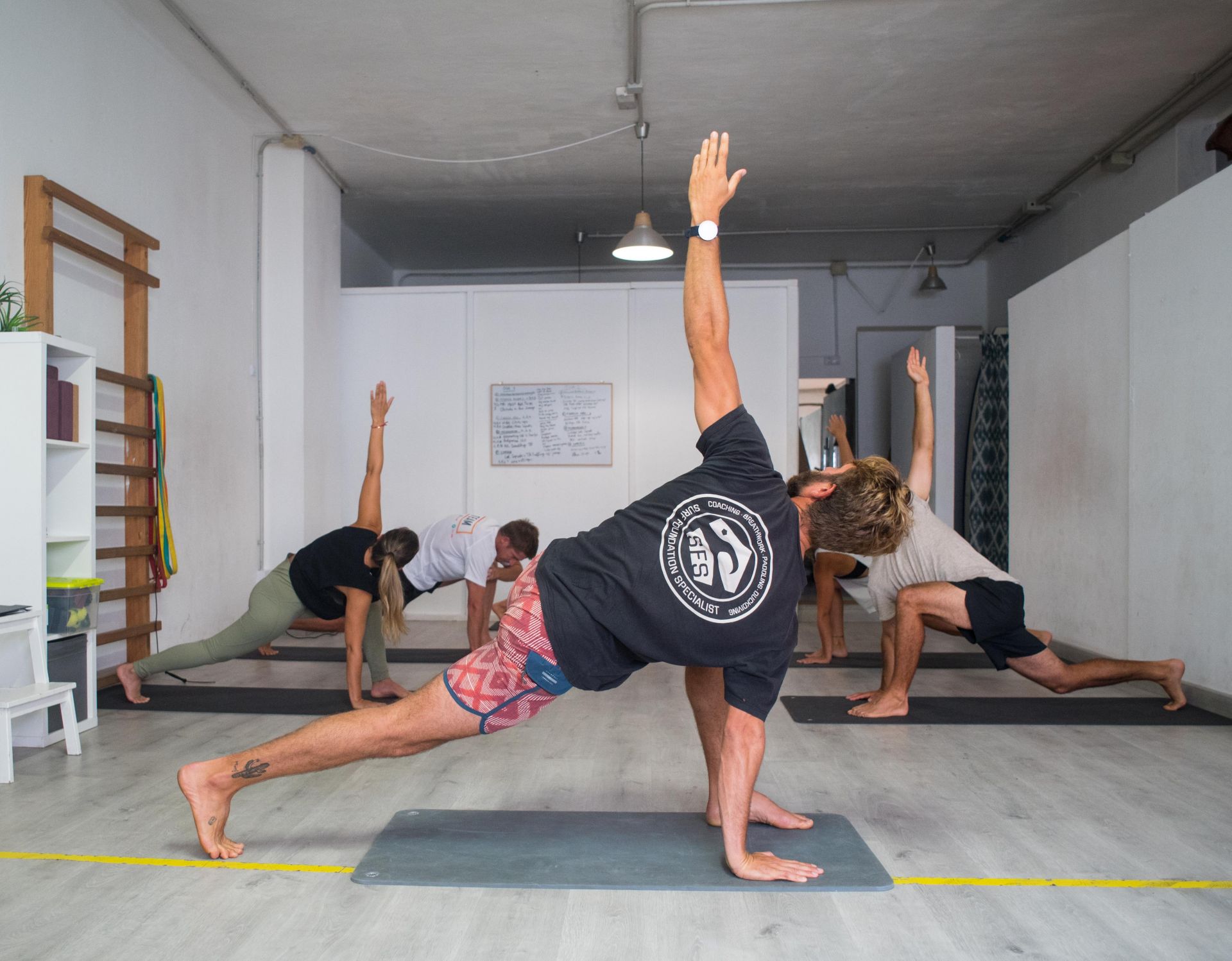 Don't worry - lifting weights will not make you bulky. We will train across the whole force-velocity curve. What that means is we will lift heavier and lighter weights, which will allow us to move at slow and fast speeds. This will ultimately allow you to become the strongest version of yourself without sacrificing your athletic qualities. After all, you can't expect to move fast if all you ever do is lift heavy and slow.
We know very well cardio is everybody's favourite part of a training session. Just kidding, we are all about efficiency here. Which is why we like to keep it short but effective, and specific to helping you shred in the surf more.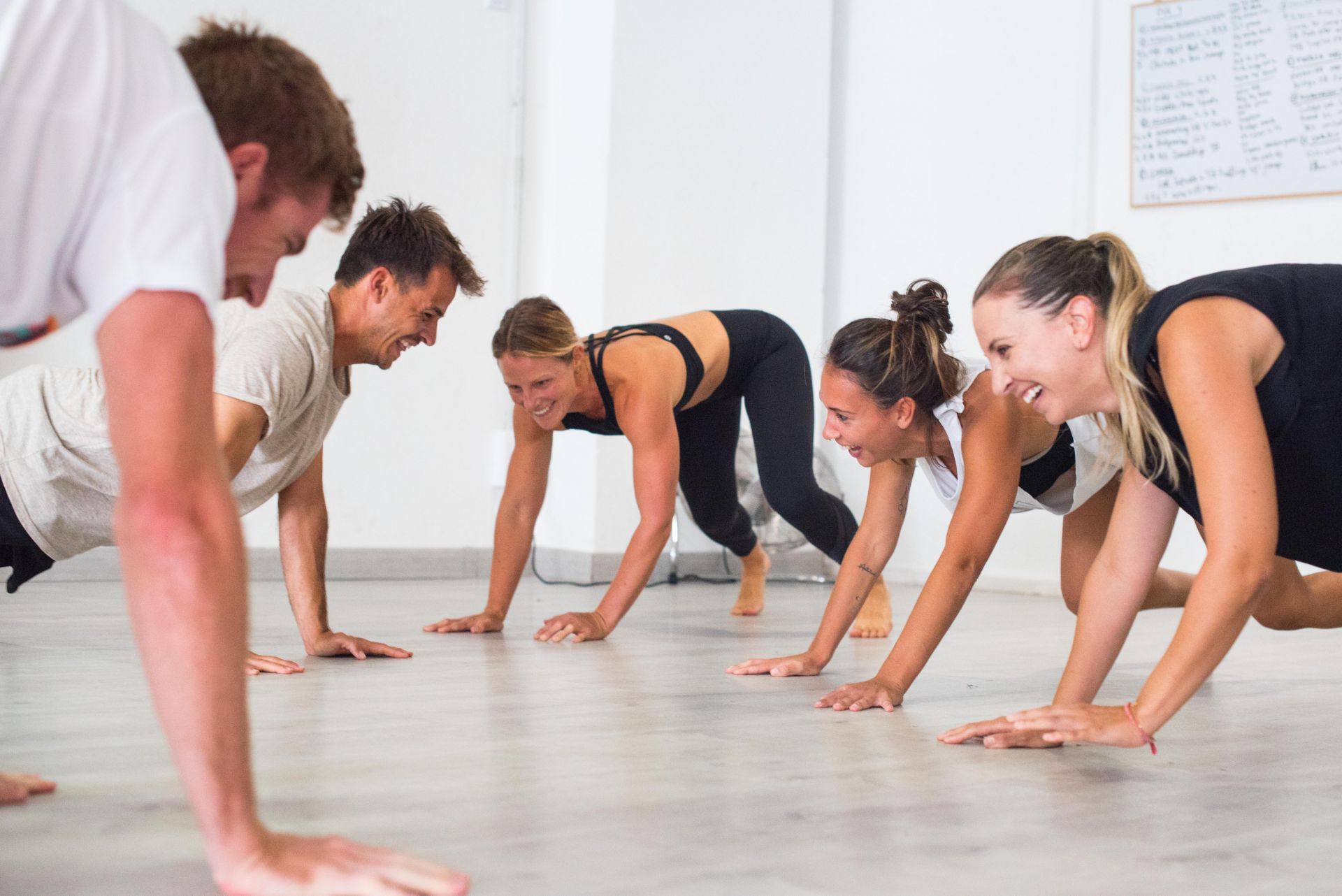 LET US HELP YOU TAKE CARE OF YOUR HEALTH
OUR TRAINING SERVICES
Although using a similar structure, each training program includes modifications to cater for the specific needs of every group.
For example, our Adult trainings focus on improving movement capacity whereas our Competitive program is primarily designed to enhance strength and power. Click on the services below to find out more.
Competitive Group Program
You are 17+ years old. You are competing in sport or like pushing the limits. You want to perform better and mitigate the risk of injuries. You have at least 12 months of regular training experience at the gym.
For 13 to 17 year old groms. You want to develop foundational movement skills, gain confidence at the gym and have fun whilst practicing sport with their friends.
You are 17+ years old. Have none or some training experience. Your main objectives are health and/or looking fit.
For specific needs. For instance, you have specific goals, you are preparing for an event, you are recovering from an injury...This includes an individualised assessment and specific programs to tackle your objectives.
You´ve been pushing it hard, feeling a little run down and in need of some self-care. Don´t worry, we´ve got you covered! Make sure to check out the recovery massage zone to get rid of those annoying aches and pains (or just because you deserve a seriously good massage).
Easy as one, two, three
Choose your plan
we value your life
A small time investment to achieve great results
Contact details
Get in touch
Address
C. San Juan Evangelista 138, Soo, 35558, Teguise, Las Palmas (Lanzarote)
E-mail
info@thesurfpentagon.com
Hours of operation
Monday - Thursday 9.00 - 11.00, 18.30 - 20.30